CHECK OUT OUR
SUMMER
DANCE
PROGRAMS!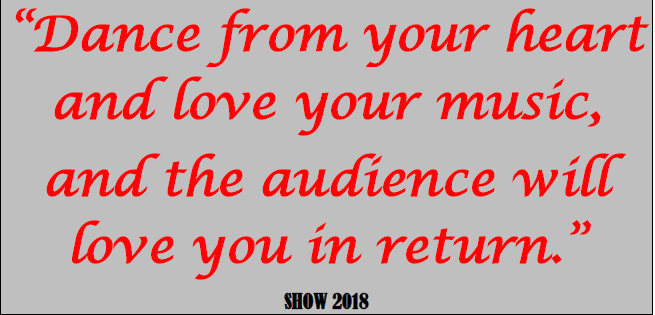 Congratulations to all our Students on an Amazing Show!
Show 2018
UPAC CLASSES
Our goal is to nurture, develop, challenge, and cultivate self-expression and self-confidence.
UPAC offers a professional and disciplined atmosphere in the study of dance. Our diverse staff includes professional dancers, choreographers, and educators who enthusiastically share their years of experience with our students.
We provide an in-person registration to ensure your child is placed in the appropriate class and level. A full class schedule is available by request.
The following classes and levels are determined by age/grade
Creative Movement
ages 2.5yrs (by Oct. 1st) to 3 (after Sept. 31st)
45 min.

Thurs. 3:45-4:30

This class teaches the basic concepts of rhythm and movement while learning spatial awareness, listening skills, group socialization and structure. Students will start to develop coordination to ready themselves for the next level in dance.

Preschool
ages 3 (by Oct. 1st) to 4 years
1 hour

Thurs. 4:30 & Sat. 9:00am

This class provides a foundation of skills for creative expression, body awareness and balance through creative movement, ballet and tap. Students will be introduced to the fundamentals of ballet and tap.

Combo
Kindergarteners
1 hour

Mon. 4:30 & Sat. 10:00am

This class is a combination of ballet and tap. It is a great opportunity for students to expand on their technique while building on their foundation of ballet and tap.

Minis
1st & 2nd graders
1.5 hour

Tus. 4:30 & Sat. 11:00am

This class consists of ballet, tap and jazz. Students will continue to learn new steps, expand their dance vocabulary and begin learning the fundamentals of jazz.

Hip Hop
Level I 3-6 grade Fri. 4:30
1 hour
Level II 7-12 grade Fri. 5:30
1 hour

Students learn the latest in hip-hop and street dance. Class includes warm-up followed by age-appropriate dance combinations. Emphasis is on developing individual style.

Musical Theater
4th grade and up Mon.4:30
1 hour

Learn about the most essential elements of musical theater! Students use theater games, storytelling and role-playing to stretch their imaginations and discover the endless creativity in themselves. Students will work on vocal techniques, proper breathing, diction, projection and best of all, a combination of singing and dancing. Students will continue to develop vocal skills and how to act through a song while learning to become more comfortable with dance and movement. The children will learn techniques, steps and combinations commonly used in a fun blend of Broadway-style musical theater dance. Using familiar songs and scenes from classic Broadway shows and films, students will learn the basics of musical theater performance. Vocal technique, beginning acting skills and basic choreography will be developed as students "put it all together" in this fun-filled class!

Acrobatics
Level I 1st-4th grade Sat. 10:00amLevel II 5th-7th grade Sat. 11:00amLevel III 8th-12th gradeSat. 12:00pm
1 hour

This class will focus on basic tumbling skills such as rolls and cartwheels and progress to more advanced skills such as aerials and handsprings. Students will take the tricks they learn and incorporate them into combinations involving tumbling and dance.
The following classes and levels are by placement only
Ballet
Level 1
meets once per week for 1 hour
Level 2/3
meets twice per week 1 hour classes
Level adv. int., adv.
meets twice per week for 1.5 hour
Level adv. beg.
meets once per week for 1.5 hour

Ballet is the foundation of all dance types. It is founded upon a formal technical basis. Correct posture and alignment are key to progressing. Ballet performance combines fluidity in movement with music, storytelling, theatrics and costuming. Students will start by learning the basic vocabulary and positions of classical ballet. A sensible and fun approach is used to teach correct placement and alignment, which will provide an excellent foundation. Students will progress to exercises at the barre and in center that are aimed at improving balance, control, and coordination. Students will also learn spatial awareness, dynamics, and artistry of movement. Next, exercises are created to enhance the student's individual qualities, raise their technical level, and focuses on healthy techniques to create strong and flexible bodies.

Pointe
meets once per week for 1 hour*
*must be enrolled in two ballet classes

In order to be able to dance on pointe, a dancer must have had time to achieve the form, strength, turnout, balance and alignment needed to make a successful transition into pointe work. Proper technique is required to be able to properly rise on the toes without risks of injury. Students will be evaluated to determine if they are physically ready to meet the demands of pointe work.

Jazz
Level 1
meets once per week for 1 hour
Level 2/3
meets once per week for 1.5 hours
Level adv. int., adv.
meets once per week for 2 hours
Level adv. beg.
meets once per week for 1.5 hour

Jazz is a genre that showcases an individual's style and originality, while adhering to a strong ballet background and foundation. Every class will begin with a thorough warm-up, concentrating on placement, and continuing with across the floor progressions and a center combination. These progressions/combinations consist of leaps, turns and stylistically challenging combinations as they advance. It is a high energy class that promises to be fun filled!

Tap
Level 1/2, open beg., adv. beg, adv. Int., adv.
meets once per week for 1 hour

Dancers will use their feet like drums to create rhythmic patterns and timely beats. Dancers will be exposed to various styles of tap including Broadway, Classical and Hoofing. In this class a dancer will learn a series of basic steps and build more difficulty into the combinations, speed and rhythmic patterns as they advance. The objective is to produce clean, clear sounds while stylizing the upper body.

Modern
Level I
meets once per week for 1 hour*
Level II
meets once per week for 1.5 hours*

*must be enrolled in a ballet & jazz class

Classes integrate various traditional disciplines of modern dance foundations with current contemporary styles, with focus on control, center, breathing, balance, strength and musicality. Class involves physical complicated floor work, patters of movement and self-expression. Elements of improvisation are also introduced.
Dress Requirements for Classes
Our dress code requirements for each class are stipulated at registration and will be enforced to maintain UPAC's high standards.
The Dress Code
The Dress Code is our in-house retail store. For your convenience, the store will carry all items required for classes. In addition we carry UPAC t-shirts, sweatshirts, bags, hats, and other paraphernalia.