UPAC SHOW 2019

Sunday, June 9th @ 1:30 Henry P. Becton Regional High School E. Rutherford, NJ

Dance with us this Summer!!

Check out some of our UPAC Students in a new Youtube series.... Dance Squad with Merrick Hanna/Mr. Popper's Penguins Challenge Ep. 5
Julie Barnes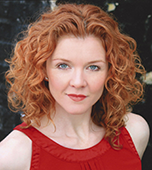 Julie Barnes is originally from Yorkshire, England. She moved to London at 16 years old to train at Arts Educational Schools in Chiswick on a Musical Theatre Course. Once completing the course she went on to work on the first national tours of Joseph and His Amazing Technicolor Dreamcoat, Evita and Crazy For You. After that she was in the company of Oklahoma with Hugh Jackman at both the National Theatre and London's West End, which was also made into a movie. Also in the West End she played the role of Bombalurina in Cats, and was in the original production of Chitty Chitty Bang Bang. She was lucky enough to work at the Royal Shakespeare Company in Stratford and did two seasons at The Chichester Festival Theatre, were she performed in The Seagull, Seven Doors, The Gondoliers, and Out of This World. She then made the move to Broadway to be in the original Broadway cast of Chitty Chitty Bang Bang where she understudied and played the role of Truly Scrumptious. After that she got to tour the U.S. in Spamalot were she understudied and played Lady of The Lake. She then went on to play the role of Carlotta on Broadway in The Little Mermaid, and then went on to join the company of Mary Poppins. Just recently she performed in Run For Your Wife at the Fireside Theatre playing opposite her husband; she has also performed at that theatre in 9 to 5 playing the role of Violet. Alongside performing she has always taught at various colleges and schools internationally over the years. She is the Associate Director of The Broadway Experience, a Triple Threat program for kids 11 to 18 years old that is based in New York. Last year she was fortunate to go to Japan with the program, which was an amazing experience. Julie loves that she gets to do both of her passions, teaching and performing, and is thrilled to be part of the Unique Performance Arts Center.