UPAC WILL BE PERFORMING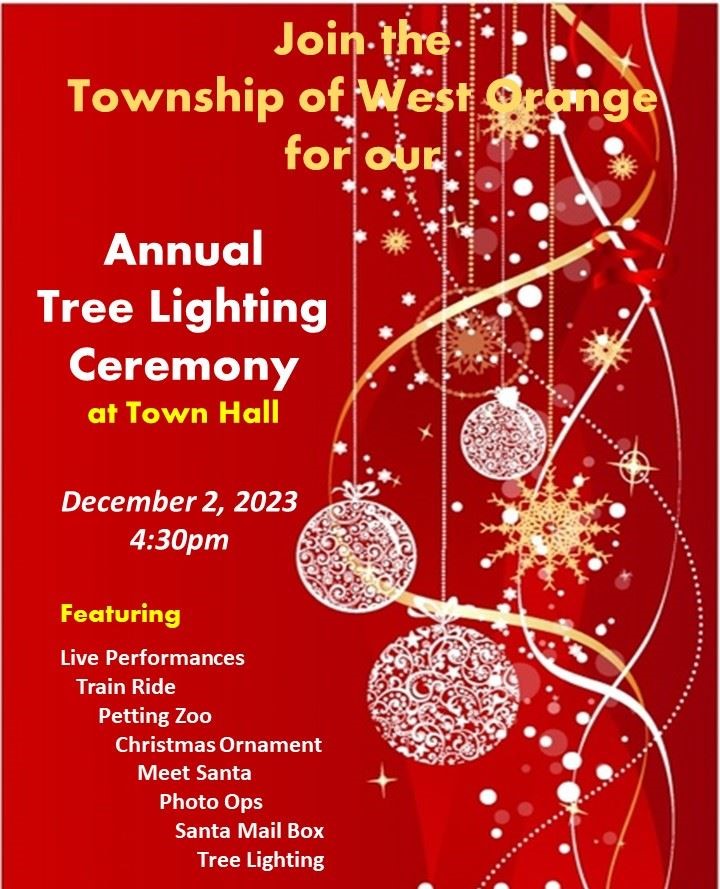 STUDIO HIGHLIGHTS FOR DECEMBER
Parents Observation
STUDIO CLOSED December 23 -January 1
HAPPY HOLIDAYS!
2023-2024 SEASONS CLASS OFFERINGS & SCHEDULE
Classes starting at age 18 months
Our dress code requirements for each class are stipulated at registration
Our goal is to nurture, develop, challenge, and cultivate self-expression and self-confidence. UPAC offers a professional and disciplined atmosphere in the study of dance. Our diverse staff includes professional dancers, choreographers, and educators who enthusiastically share their years of experience with our students.
You & Me - 18months - 2.5years Saturday 9:00-9:45am This class is specifically tailored to assist your child in acquiring new skills and achieving important developmental milestones through the art of dance. The class focuses on cultivating a range of skills, including coordination, balance, rhythm, and self-expression and helping them progress at a pace that suits their individual needs and abilities. As your child masters new skills, you'll have the opportunity to witness their achievements firsthand. Seeing them succeed and grow in confidence will be a source of pride and joy for both you and your child.
Creative Movement – ages 2.5 (by Oct. 1st) – 3.5yrs. Saturday 9:45-10:30am Our Creative Movement class is a lively and engaging class designed especially for energetic 2.5-3.5-year-olds! This dynamic class is thoughtfully crafted to foster body awareness and develop essential gross motor skills in a fun and imaginative setting. We use a combination of games, music, and props to encourage self-expression, creativity, a love for movement and an introduction to the art of ballet. At the end of the season, parents are invited to a special showcase where our students have the opportunity to share their newfound skills and love for dance with pride.
Preschool – ages 3.5 (by Oct. 1st) – 5yrs. Tuesday 4:30-5:30 or Saturday 10:30-11:30 Our preschool program is thoughtfully designed to instill a lifelong love for movement, music, and dance. It will provide a foundation of skills for creative expression through ballet, tap and creative movement techniques. Creative Movement will encourage their imagination and self-expression which cultivates confidence and empowers them to communicate through their bodies. Ballet will foster poise, balance, and coordination while the rhythmic beats of tap will ignite a sense of rhythm and timing in our young dancers.
Combo I– Kindergarteners Monday 4:30-5:30 or Saturday 11:30-12:30 This class is a combination of ballet & tap. Students will continue to develop their basic fundamentals in each discipline for a half hour each.
Combo II – 1st graders & 2nd grade beginners Monday 5:30-6:30 or Saturday 12:30-1:30 This class consists of ballet, tap and jazz. Students will continue to learn new steps, expand their dance vocabulary and begin learning the fundamentals of jazz.
Musical Theater - 1st-4th grade Friday 5:30-6:30 Students learn about the most essential elements of musical theater, singing, acting and dance.
Acrobatics/Tumbling – Saturday 10:00-11:30 1st-5th grade / 11:30-1:00 6th-12th grade This is a goal based class that will focus on basic tumbling skills such as rolls and cartwheels and progress to more advanced skills such as walkovers, aerials and handsprings. Students will learn tricks they can use in dance and cheerleading.
Hip Hop Students learn the latest in hip-hop and street dance. This class includes warm-up followed by age-appropriate dance combinations. Emphasis is on developing individual style.
Tuesday 7:30-8:30 9th-12th grade
Friday 4:30-5:30 1st-2nd grade
Friday 5:30-6:30 6th-8th grade
Friday 6:30-7:30 3rd-5th grade
Ballet – by placement only Petite, Youth, Jr./Teen levels Schedule given at registration
Students will start by learning vocabulary and positions of classical ballet. A sensible and fun approach is used to teach correct placement and alignment, which will provide an excellent foundation. Students will progress to exercises at the barre and in center that are aimed at improving balance, control, and coordination. Students will also learn spatial awareness, dynamics, and artistry of movement. Exercises are created to enhance the student's individual qualities, raise their technical level, and focuses on healthy techniques to create strong and flexible bodies.
Pre-Pointe - by placement only, student must take at least 3 hours of ballet per week.
This class will concentrate on developing and strengthen the muscles necessary to go en pointe. Students will be evaluated mid-season to determine if they are ready for pointe shoes.
Pointe - by placement only, student must take at least 3 hours of ballet per week.
In order to be able to dance en pointe, a dancer must have had time to achieve the form, strength, turnout, balance and alignment needed to make a successful transition into pointe work. Proper technique is required to be able to properly rise on the toes without risks of injury. Students will be evaluated to determine if they are physically ready to meet the demands of pointe work.
Jazz – by placement only Petite, Youth, Jr./Teen levels Schedule given at registration
Every class will begin with a warm-up and stretches, concentrating on correct placement and followed by across the floor progressions. These progressions consist of leaps, turns, kicks and jumps. Class concludes with a stylistically challenging combination in any of the following jazz styles; lyrical, contemporary, modern, and street jazz. It is a high energy class that promises to be fun filled!
Tap - by placement only Petite, Youth, Jr./Teen levels Schedule given at registration
Dancers will use their feet like drums to create rhythmic patterns and timely beats. Dancers will be exposed to various styles of tap including Broadway, Classical and Hoofing. In this class a dancer will learn a series of basic steps and build more difficulty into the combinations, speed and rhythmic patterns as they advance. The objective is to produce clean, clear sounds while stylizing the upper body.
THE DRESS CODE
The Dress Code is our in-house retail store that carries all items required for classes. In addition we carry UPAC paraphernalia.
Requirements for Classes
Our dress code requirements for each class are stipulated at registration and will be enforced to maintain UPAC's high standards.